Sushubh
Admin
Staff member
Messages

397,563
Location
ISP

Excitel
Airtel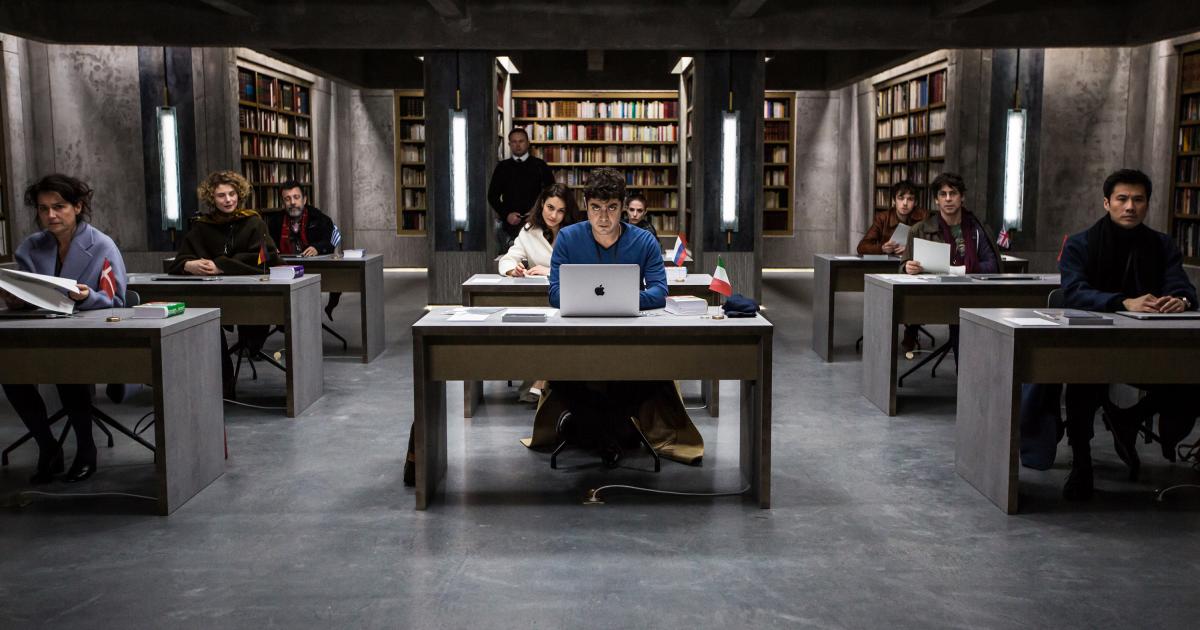 From writer/director Régis Roinsard (Populaire), this ingenious and wicked crime 'whodunit' sees nine international language experts as suspects, when the first ten pages of a new literary blockbuster is leaked online.

www.palacefilms.com.au
Source
From writer/director Régis Roinsard ('Populaire'), this ingenious new whodunit is an Agathe Christie-style mystery in the vein of recent hits 'Knives Out' and 'Murder on the Orient Express', featuring a terrific international cast.

The eagerly awaited final book of a best-selling Dragon Tattoo-esque French trilogy is about to be globally released, and nine international language experts have been hired to translate it into their native tongues (English, Danish, Chinese, Spanish, Russian, Italian, Portuguese, Greek and German). With the stakes so high, the supercilious publisher (Lambert Wilson) has them on lock-down, confined together in a bunker – without any contact to the outside world – until the task is completed.

So when the first ten pages of the top-secret manuscript inexplicably leak online with a ransom threat, it's evident that the thief could only be amongst them. Their increasingly paranoid and desperate captor is ready to do whatever it takes to unmask him… or her… or them.