TataPlay Fiber is currently offering OTT subscriptions starting from the base 50Mbps plan. However, there's a catch. Unlike other broadband service providers,
Tata
Play Fibre is only offering OTT subscriptions on recharge of 6 months and 12 months plans. This means, users recharging with 3 months or monthly plans won't be able to avail of the benefits.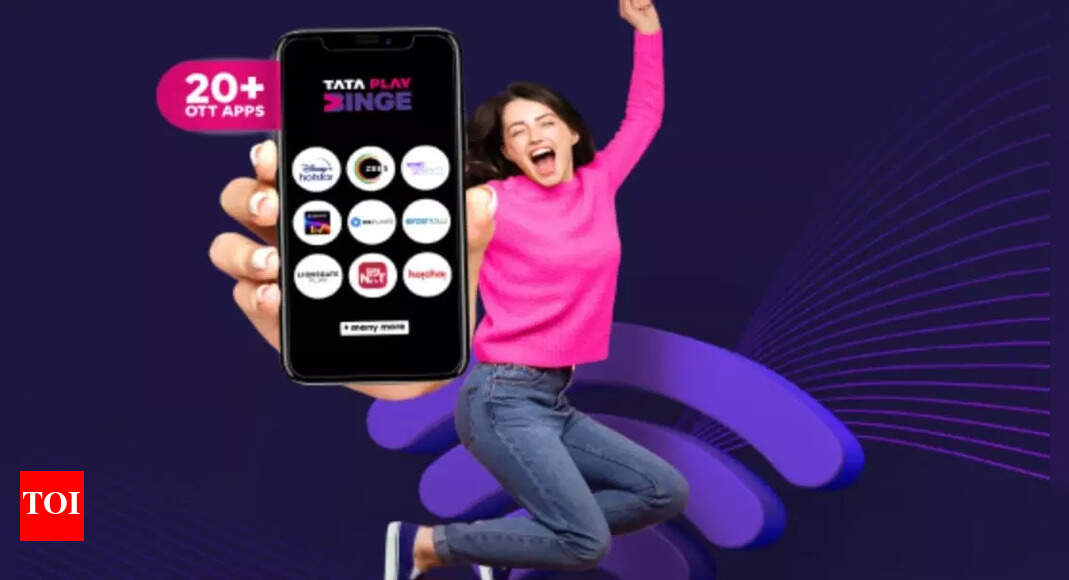 Airtel and Reliance Jio have been offering complimentary OTT subscription to their broadband customers with select plans.

timesofindia.indiatimes.com
Broadband plans with OTT vs without OTT: The price difference
As Tata Play Fibre is offering OTT benefits with 6 months and 12 months plans, we will be comparing them with non-OTT plans with the same validity.
| | | |
| --- | --- | --- |
| Tata Play Broadband plans | With OTT | Without OTT |
| 1Gbps (6 months) | Rs 21,600 | Rs 19,600 |
| 1Gbps (12 months) | Rs 39,600 | Rs 36,000 |
| 500Mbps (6 months) | Rs 14,100 | Rs 12,900 |
| 500Mbps (12 months) | Rs 27,000 | Rs 24,600 |
| 300Mbps (6 months) | Rs 9,600 | Rs 8,400 |
| 300Mbps (12 months) | Rs 18,000 | Rs 15,600 |
| 200Mbps (6 months) | Rs 6,750 | Rs 5,550 |
| 200Mbps (12 months) | Rs 12,600 | Rs 10,200 |
| 150Mbps (6 months) | Rs 6,300 | Rs 5,100 |
| 150Mbps (12 months) | Rs 12,000 | Rs 9,600 |
| 100Mbps (6 months) | Rs 5,700 | Rs 4,500 |
| 100Mbps (12 months) | Rs 10,800 | Rs 8,400 |
| 50Mbps (6 months) | Rs 5,100 | Rs 3,300 |
| 50Mbps (12 months) | Rs 9,600 | Rs 6,000 |