Money Heist: Created by Álex Pina. With Úrsula Corberó, Álvaro Morte, Itziar Ituño, Pedro Alonso. An unusual group of robbers attempt to carry out the most perfect robbery in Spanish history - stealing 2.4 billion euros from the Royal Mint of Spain.
www.imdb.com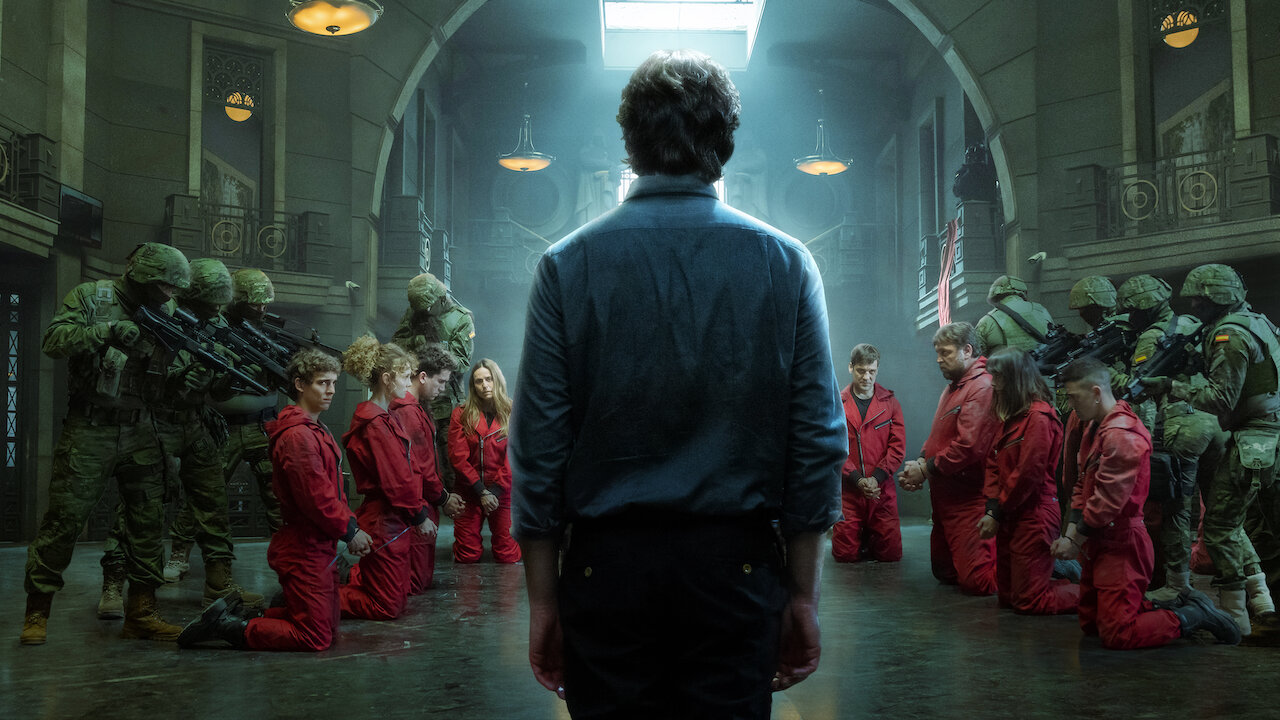 Eight thieves take hostages and lock themselves in the Royal Mint of Spain as a criminal mastermind manipulates the police to carry out his plan.
www.netflix.com
Source
The biggest money heist in history is in jeopardy: hostages and thieves are growing increasingly tired and nervous, forensic scientists are tracking the house where the heist was planned, and the police are closer to finding out the identity of The Professor. Will they be able to fulfill their plan? All episodes April 6.
Last edited by a moderator: