Close Enough: Created by J.G. Quintel, Sean Szeles, Calvin Wong, Matt Price, Ryan Slater, Mike Bertino. With J.G. Quintel, Gabrielle Walsh, Jason Mantzoukas, Kimiko Glenn. A comedic look on a couple facing various challenges in their daily lives while trying to cope with their changes from...
www.imdb.com A married couple tries to keep ⁠— and stay ⁠— cool as they move on from partying in their 20s to parenting in their 30s in this adult animated series.
www.netflix.com
From JG Quintel, creator of Regular Show comes Close Enough, a surreal animated comedy about a married couple, their five-year-old daughter, and their two divorced roommates all living together in LA. They're navigating that transitional time in your 30s when life is about growing up, but not growing old. It's about juggling work, kids, and pursuing your dreams, while also avoiding stripper clowns and murderous mannequins.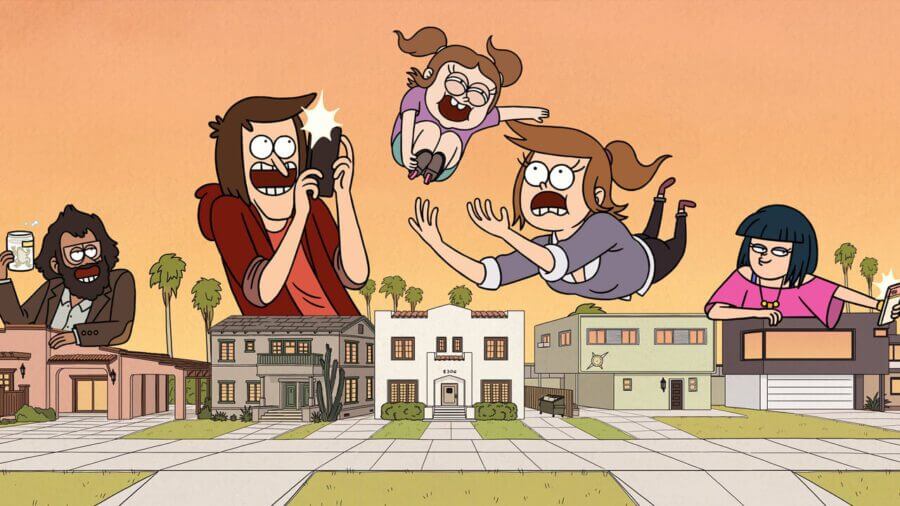 Close Enough which is advertised as a
Netflix
Original series outside the United States will be returning for its second season on Netflix in late May 2021 two months after its HBO Max debut. It...

www.whats-on-netflix.com
I am pretty sure there was a thread for this as I loved the first season.
Last edited: