A Clockwork Orange: Directed by Stanley Kubrick. With Malcolm McDowell, Patrick Magee, Michael Bates, Warren Clarke. In the future, a sadistic gang leader is imprisoned and volunteers for a conduct-aversion experiment, but it doesn't go as planned.
www.imdb.com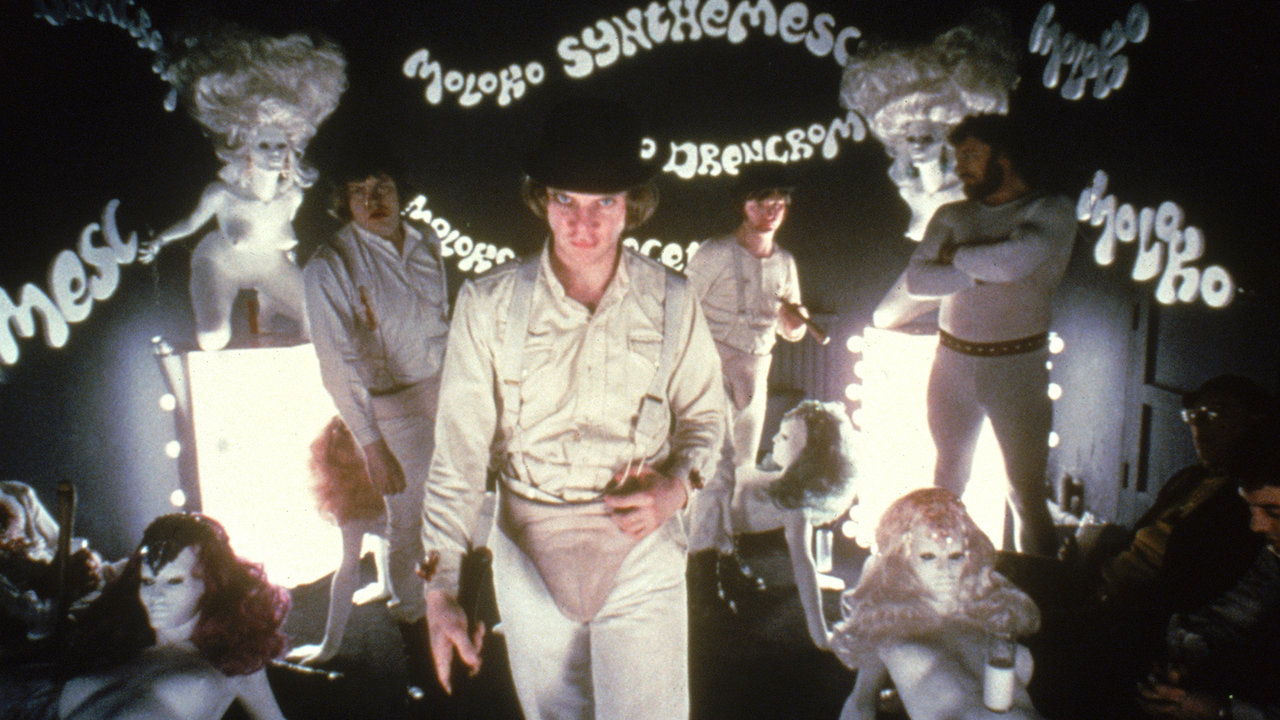 In this dark satire from director Stanley Kubrick, a young, vicious sociopath in a dystopian England undergoes an experimental rehabilitation therapy.
www.netflix.com
Source
Stomping, whomping, stealing, singing, tap-dancing, violating Hooligan Alex (#MalcolmMcDowell) has a good time—at the tragic expense of others. His journey from amoral punk to brainwashed proper citizen and back again forms the dynamic arc of Stanley Kubrick's future-shock vision of #AnthonyBurgess' novel. Controversial when first released, A Clockwork Orange won New York Film Critics "Best Picture" and "Best Director" Awards and earned four Oscar® nominations, including "Best Picture." Forty years after first hitting theaters, the power of A Clockwork Orange still entices, shocks and holds us in its grasp.
A Clockwork Orange 4K Blu-Ray Digital Release Date and Bonus Content Revealed
Last edited by a moderator: