Maruti Suzuki offers CNG cars with dual interdependent ECUs and intelligent injection systems. This technology in Maruti Suzuki CNG vehicles helps deliver optimum performance, safety, engine durability and convenience.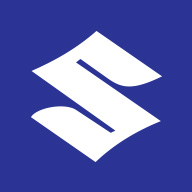 www.marutisuzuki.com
Maruti Suzuki S-CNG vehicles are equipped with dual interdependent ECUs (Electronic Control Unit) and intelligent injection system. Vehicles are tuned and calibrated to deliver optimum performance and enhanced drivability across all kinds of terrains. The S-CNG technology has managed to set a new benchmark in green fuel mobility. CNG is integrated directly within the vehicle on the factory floor by highly certified engineers. S-CNG vehicles are designed to deliver optimum performance, safety, engine durability, convenience and mileage.
Source
Move to a cleaner and Greener world with Maruti Suzuki S-CNG technology. Get factory fitted S-CNG cars with better performance, safety, durability & convenience.