Check
Asus
ZenScreen Deals on:
Flipkart
|
Amazon
|
Paytm
Source
ASUS ZenScreen™ Touch MB16AMT is a 15.6", 0.9 kg, 900 mm portable monitor with a large 7800 mAh built-in battery designed to take your mobile productivity to new heights. Its intuitive 10-point touch screen supports swipe, scroll, drag and pinch gestures to help you get tasks done more efficiently. Hybrid-signal

USB-C

™ and micro-HDMI connectivity enables displaying content from a wide-range of portable devices, from

laptops

, smartphones, consoles to camera, so you can enjoy an expansive view for the best work and entertainment experiences, wherever you go.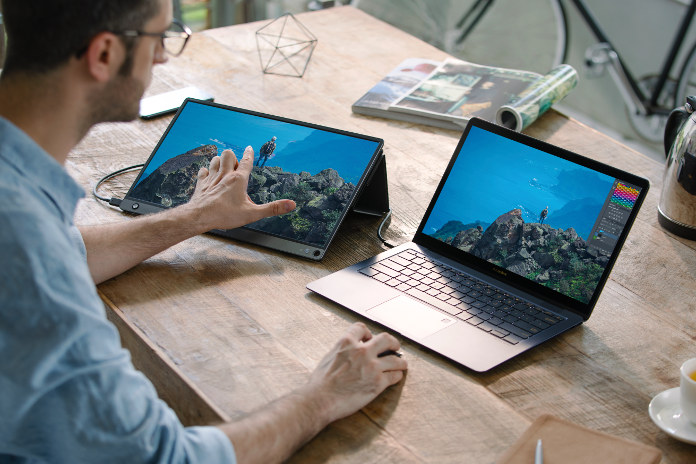 The ZenScreen Touch is tailor-made for remote workers and digital nomads who spend most of their time on the road.

edgeup.asus.com